Meet Dr. Sudath Rannulu, M.D.
Dr. Rannulu carries many credentials that point to a great doctor. From his education at Richmond University Medical Center, to his 23 years of experience in treating pediatric patients. Practicing medicine, and the art of healing is also a family tradition, as he comes from a family of 10 doctors! It is this experience and training that drives Dr. Rannulu to teach and spread his wealth of knowledge to future practitioners, such as those who study under him from Texas Women's University & Dallas Methodist Residency Program.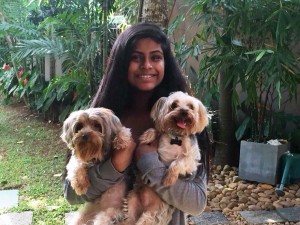 His greatest credential, however, comes from his ability to be a big kid himself! Known to many as "the singing doctor", Dr. Rannulu is able to connect with his little patients on a fundamental level. He believes in making the child feel comfortable first with a smile and some play, which creates a more relaxed situation that leads to better patient care, and more accurate diagnosis.
A stronger community leads to healthier and happier lives, and that is why taking a large part in the community is also an important aspect of Dr. Rannulu's practice. Offering health screenings in, and around the community, as well as participating in community projects like the back-to-school program in which he sponsored over 125 backpacks to children in the area.
It is for all these reasons and more, that Dr. Rannulu has become one of the most trusted names in Southern Dallas Duncanville area. In addition to the fastest growing practice in the area, kids love Dr. Ran.
Dr. Rannulu is blessed with 2 wonderful kids, Mandra (19 yrs.) and Seth (7 yrs.) has given him the opportunity to learn about newborn, infants, toddlers, and adolescents. He is very well aware about adolescent's issues. He came up with the Rannulu Feeding Plan for newborn with his experience with Seth. Dr. Rannulu will guide his little colleague from their birth to college. He will address all issues on child-care parenting, education, & their children's behavior.
Dr. Rannulu is a big Cowboy fan. Go Cowboys!!
About Our Clinic
For a parent, there is nothing more heartbreaking, or stressful than a sick child. Also, finding the right information on topics like immunization, ADHD, development, and general health can all leave a parent bewildered. We understand your concerns and are happy to give every parent the time they need to answer these important questions. At Duncanville Children's Pediatric Clinic, we pride ourselves on making doctor's visits convenient, professional, and as stress free as possible. When you make a call to our team, you are not just calling an office, you are calling family!
In addition, DCPC in Duncanville is one part of a larger whole. Being a part of the seventh-largest name in pediatric health services in the country. With 100 years of experience in providing high quality clinic and hospital care.
A Special Member of Our Team – Chloe!
Her duties are to relieve stress on children. When they meet Chloe, they enjoy the visit. She is our employee recreation officer. Her favorite food is chicken!